Become part of the movement
Start your business with the next healthcare and lifestyle industry.
If not now, then when to enter the full body cold therapy business (GCCT)? The latest international trends have been hair removal, a high number of cosmetic treatments as well as in the fitness industry. It's not just since yesterday that professional sports teams, top athletes and the Hollywood stars of full-body cold therapy have been enriching themselves. But one thing we can tell you: the hype is steadily increasing. Do not miss that chance. The C.B.M. distribution enables a very lucrative, simple business model for your business, which produces a quick return on investment. With the CRYO BOX and the first-class technology of the world market leader you will be equipped by us at the highest level.
Our company supports our B2B customers with high-quality and up-to-date scientific knowledge, adapted training, innovative technologies and adequate marketing tools. Another point of entry into our CRYO BOX is the exponential growth of the sports, lifestyle, health, medical, wellness and beauty market. With our unique selling point as the only CRYO BOX with medical approval, it also offers you an increasing sales potential if you offer treatment series or subscriptions to your customers. The superiority over a single treatment is clear.
Here is our four-phase model:
Individual sessions lasting up to three minutes
Combination treatments (5, 10, 15 or 20 card)
Annual subscription with a fixed price
Intensive subscription with a limited period of time, for example six months
Here is a sample calculation of an annual turnover Individual treatments with an operating period of 300 days (based on 300 working days and own expertise):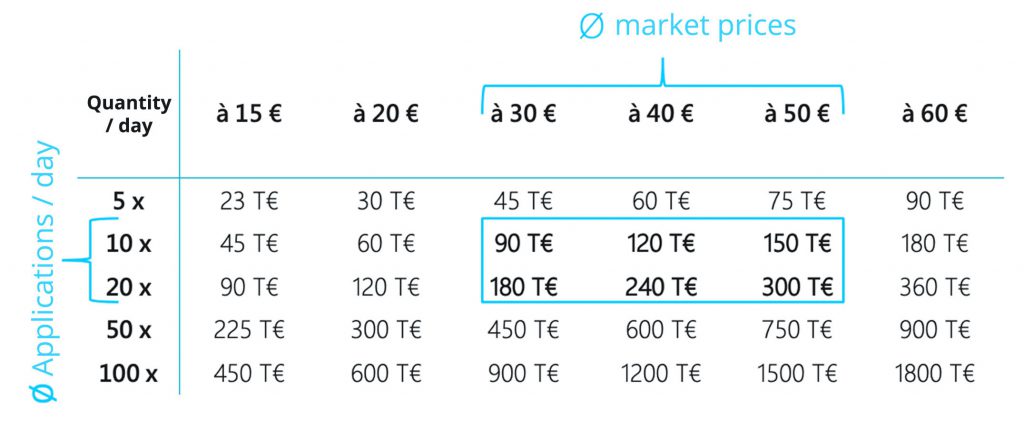 Take advantage of the possibility of intensive monthly or annual subscriptions, the profitability is enormous. Here is a sample calculation of annual sales with 12-month subscriptions (equivalent to one year subscription each):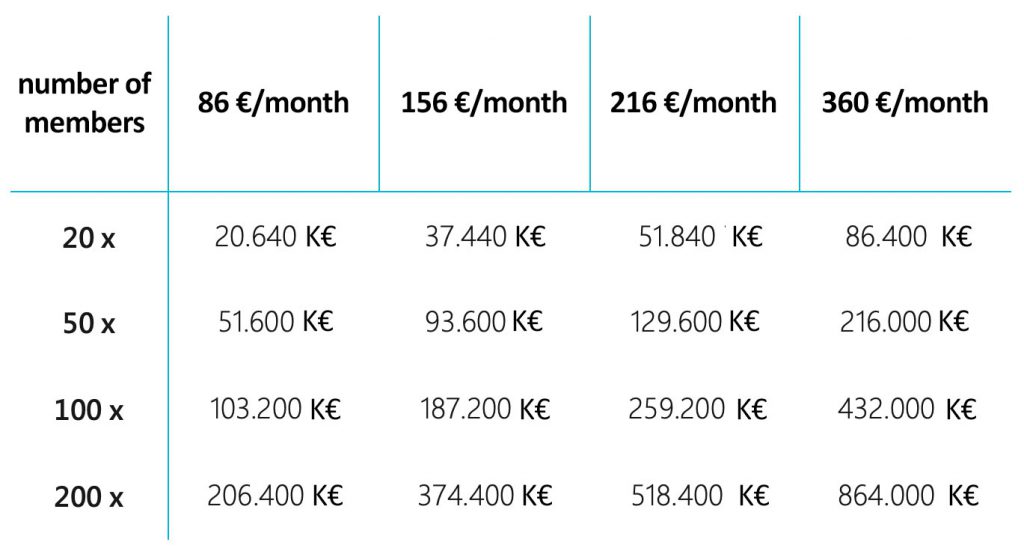 Have we piqued your interest? We would be happy to give you further insights and in-depth information in a non-binding conversation.