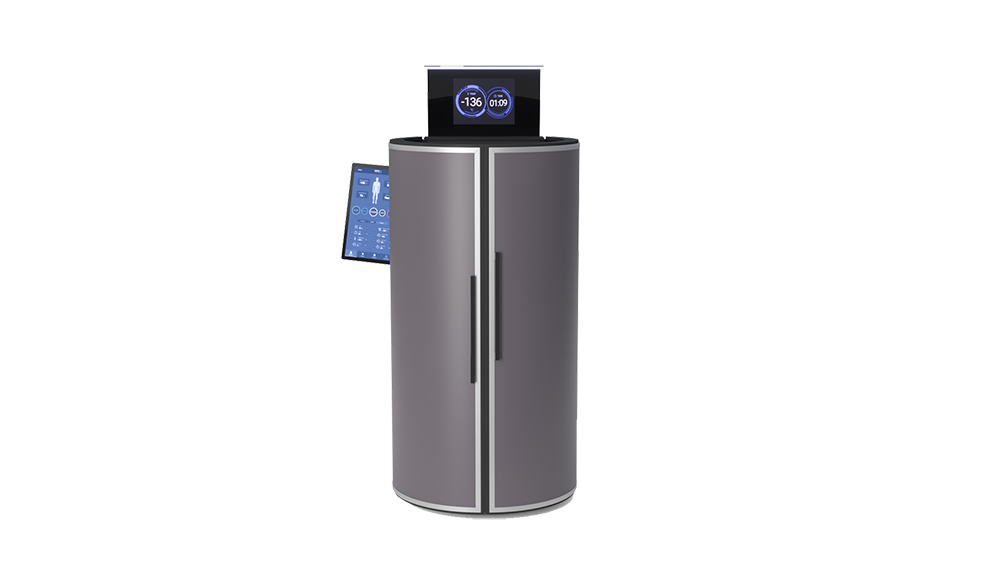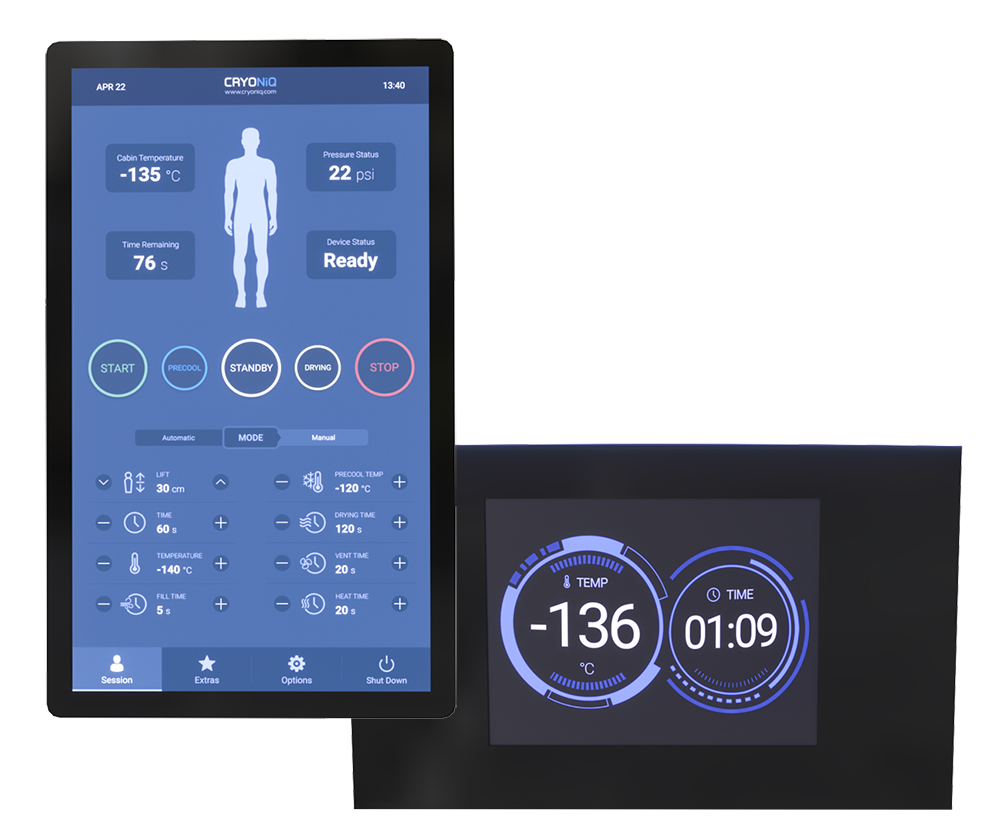 Session Status Screen
Operator touch screen
240 ° orientation area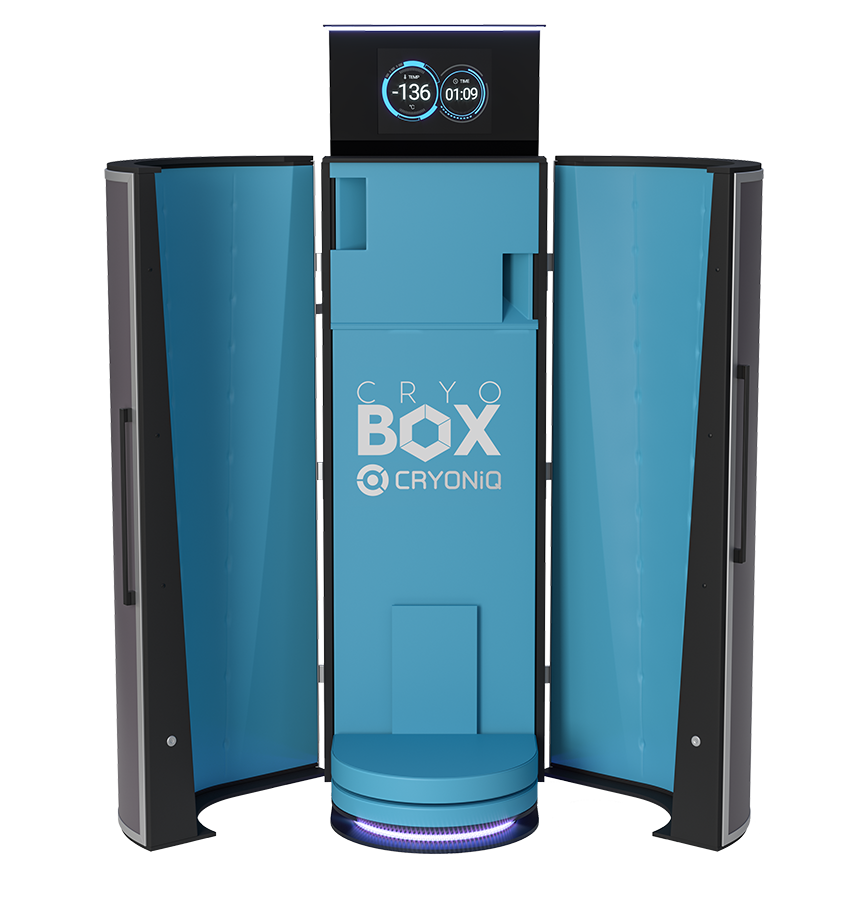 Double door system li>
30 seconds start-up time
Druck Variant
Thermal Contrast Therapy Mode
+ 50 ° C to - 170 ° C


The CRYO BOX XC ™ cold chamber / cryosauna was developed 7 years ago and is currently one of the most advanced cryosaunas in the world.
Thanks to the continuous feedback from thousands of customers and qualified cold therapy operators, we can offer them an excellent device with maximum safety, reliability and quality.
The CRYO BOX XC ™ is known for its unique, pivoting cabin door "double door system", its simple installation and its thermal contrast function. The smart double door system offers the operator maximum installation flexibility. Also known for its balanced cooling air distribution in the cabin. It offers the customer maximum effects and maximum security with multiple security devices. The CRYO BOX XC ™ is operated with a liquid nitrogen system. This solution has undeniable economic and practical advantages that have results over other forms of whole body cryotherapy and has become a preferred system in our business.
In operation:
Thermal contrast function + 50 ° C to -180 ° C
Automated nitrogen flow
Up to 15 sessions per hour possible
3-7 liters of nitrogen consumption per session
-120 ° C to -180 ° C
Additional functions:
21.5 "Operator touch screen
15 "Client Multimedia Screen
Wi-Fi remote control for remote maintenance
Intuitive user interface
Built-in ambience LED light control
Customer experience during treatment:
Highest session quality
Balanced cabin temperature
Additional security features
full body exposure
Service & Maintenance:
Minimum maintenance times
Remote diagnosis option
Smooth service
Active customer service
Statistics and logs